How I Earn 1 Million Frequent Flier Miles Each Year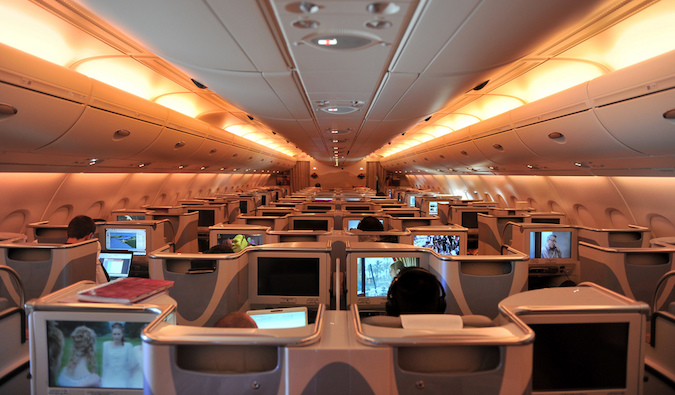 The best way to travel when you don?t have any money is to take money out of the equation. OK, not completely. While you can travel really, really cheaply, some money is required (unless you want to go hobo-style like this guy, in which case, this article isn?t for you).
But, assuming you don?t want to do that, you are going to need some money for travel. But you don?t need as much as you think you do, especially if you work to make your two biggest expenses ? accommodation and flights ? virtually free.
How"
By travel hacking.
I?ve written about it before, but I?ve never really broken down how I earn all those points and miles and redeem them for the business-class flights you always see me enjoying on Instagram. In this post, I?ll go into detail and provide the step-by-step breakdown of exactly what I do to earn around one million points a year ? all without traveling! (When you add in the miles and points I get from traveling, it?s well over a million per year!)
This is going to be a long post, so get your coffee ready.
First, a refresher: travel hacking is the art of collecting frequent flier, hotel, and credit card points and airline miles and redeeming them for free travel. But it?s not about spending lots of money ? the idea is to ?hack the system? and use rewards programs against themselves to get lots of points and miles without spending a lot of money or traveling a lot. You leverage these systems to your benefit.
And it?s not just for Americans ? Canadians, UK residents, Australians, Kiwis, and Spaniards can work these systems in their favor. (In reality, anyone can, but it?s just easier if you?re in these countries. So, while I will use the American market as an example, as that is the one I have access to, the principles and strategies I use can apply to you. Just substitute your local cards and programs for mine!) One quick note before we begin (especially to the travel hackers reading this): in the travel hacking world, my mileage earning is pretty small. I know people who earn multiple millions of miles a year doing what I do (and a few other things), but I value my time, so why spend time earning miles I don?t need" My mileage needs are taken care of. I don?t waste time getting miles I don?t need.
Miles also lose value over time as airlines change their earning and burning rules, so I would rather have what I need and not waste time getting something with a decreasing value. Miles aren?t money.
Some people do this for the love of the game; I do this because I?m cheap and want to pay for as few flights and hotels as possible.
Here?s how I get those points and miles:
Step 1 ? Sign up for credit cards
Credit cards are the tool through which you run your money in order to accumulate your points and miles. Think of them as the points-and-miles printing press. You can earn points and miles without them, but the process takes a lot longer and is a lot harder. To make this work, you will need a credit card.
When used properl...
URL:
http://www.nomadicmatt.com/
--------------------------------
Travel Tips: Great Hotel Booking Apps