5 Steps to Booking a Cheap Flight Online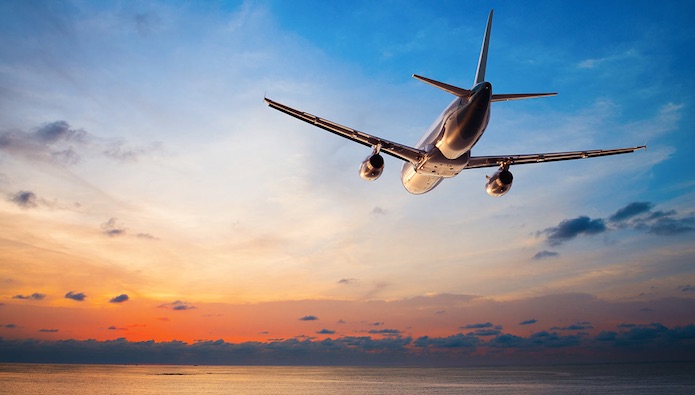 Booking a flight can be one of the most stressful parts about travel! Airfare is expensive and, with variation in prices, we often worry that if we buy right now, prices could drop and we?d be the person who paid the most money for the flight. "Maybe if I wait just a little longer, prices will drop," we say to ourselves.
I used to spend hours upon hours searching for the right price. I?d search multiple websites, second-guess myself, and worry about what happens when the prices drop. I would hold off on buying, waiting for that perfect moment. It was like trying to time the market – it simply doesn't work. 99 times out of 100, you lose out. On a recent trip from Austin, a one-way ticket on American Airlines was $206 USD. The next day it was $149 USD and a BETTER route. When I checked a few hours later, it was back to $206 USD.
You can't predict prices. The best day to book is usually today.

Last year, I went to visit the folks at Google Flights, and over lunch they told me about a study they did of thousands of flights. They found the average drop price is about $50 USD. That means if you wait, you?re most likely to save about $50 USD but might be stuck with a price that is hundreds higher. (This excludes sales and mistake fares.)
As someone who doesn?t go a day without searching for airfare to regions all over the world, I can tell you that you can?t second-guess yourself. If you?re comfortable with the price you paid, you need to accept it and move on, even if airfare drops. In the past, I've explained how to finding a cheap flight – the theory and strategy to use when searching for a flight. Today, I want to show you how to put that into practice and walk you through how I book my tickets.
For this article , I?m going to look for a flight from Sydney to Hong Kong or NYC to Athens in March for 8-10 days. (Note: Prices reflect the day of search on 11/11/15.)
Step 1
First, I?ll look at deal websites like Holiday Pirates or The Flight Deal to see if there are any fare sales going on. Sometimes there are, most of the times there aren't.
After that, I start with the ITA Matrix, an amazing tool that allows for complex searching and that every flight junkie I know uses. While it only searches major airlines (no budget carriers here), it has a calendar option so you can see prices over the course of the month and provides a solid baseline on prices.
Sydney to Hong Kong:

NYC to Athens:

The cheapest flight to Hong Kong is $507 USD on China Airlines via Taipei for 10 days, though further research revealed a direct flight on Qantas for $524 USD. The cheapest flight to Athens was $698 USD on Turkish via Istanbul for 10 days (there are no direct flights).
Step 2
Next, I go to Skyscanner and Momondo to compare prices and see if there are any budget carriers flying the route I need.
Sydney to Hong Kong on Skyscanner:

Sydney to Hong Kong on Momondo:

Both of these search sites brought up a much cheaper fligh...
URL:
http://www.nomadicmatt.com/
--------------------------------
About Spain.... Mediterranean Mojo & Foodie Fun Await You - www.MagicalSpain.com ©